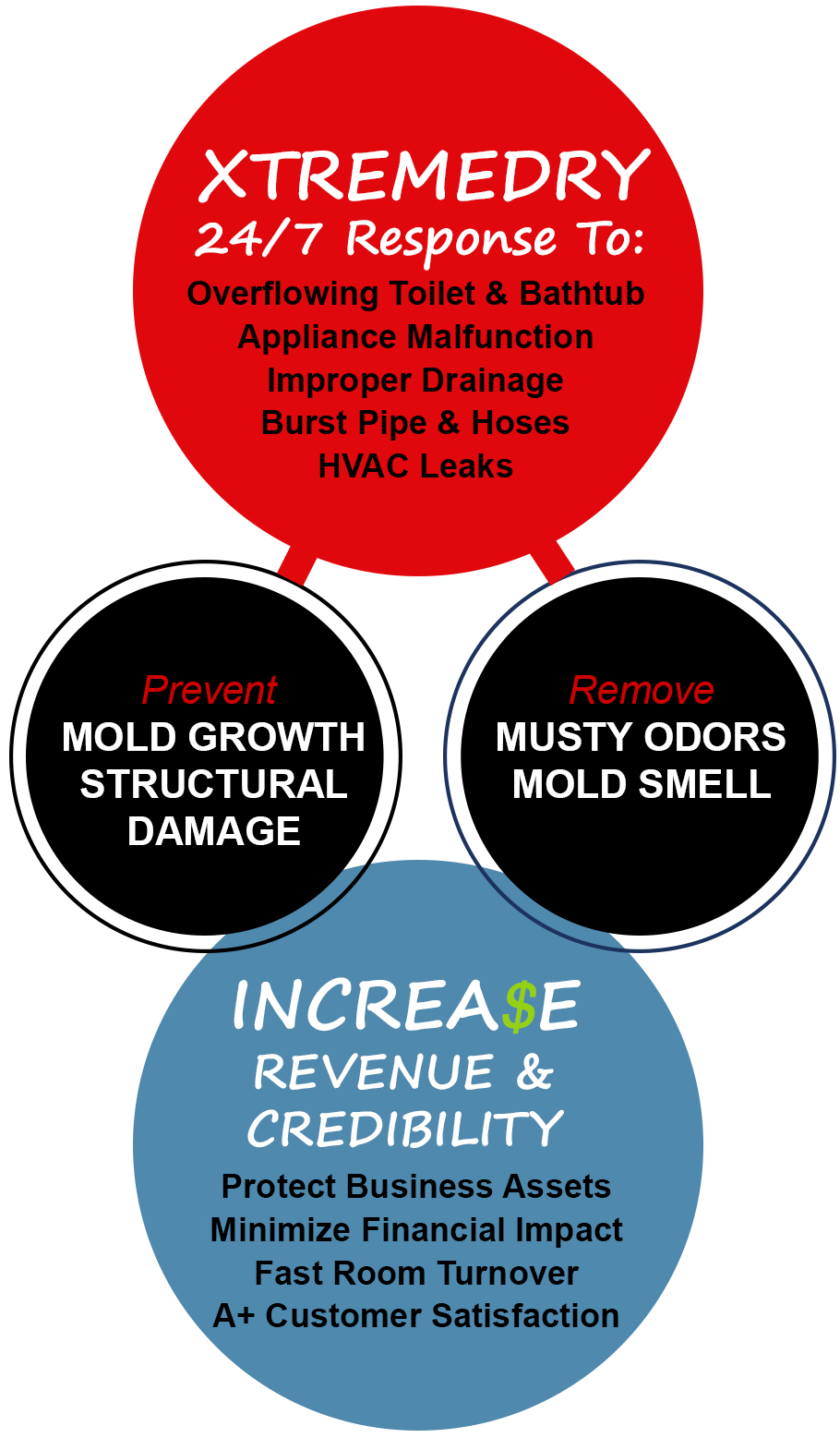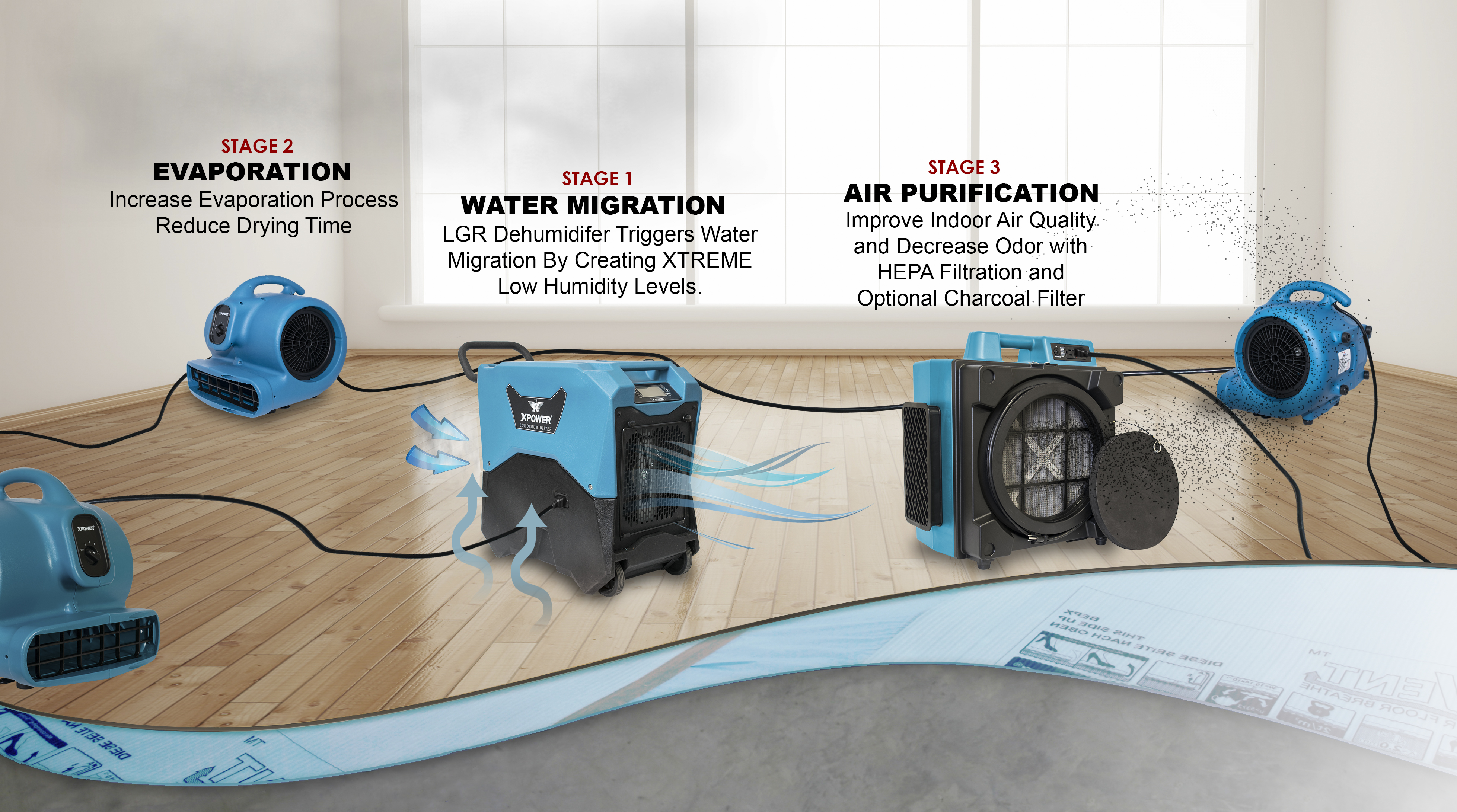 Explore Our
XTREME DRY SYSTEM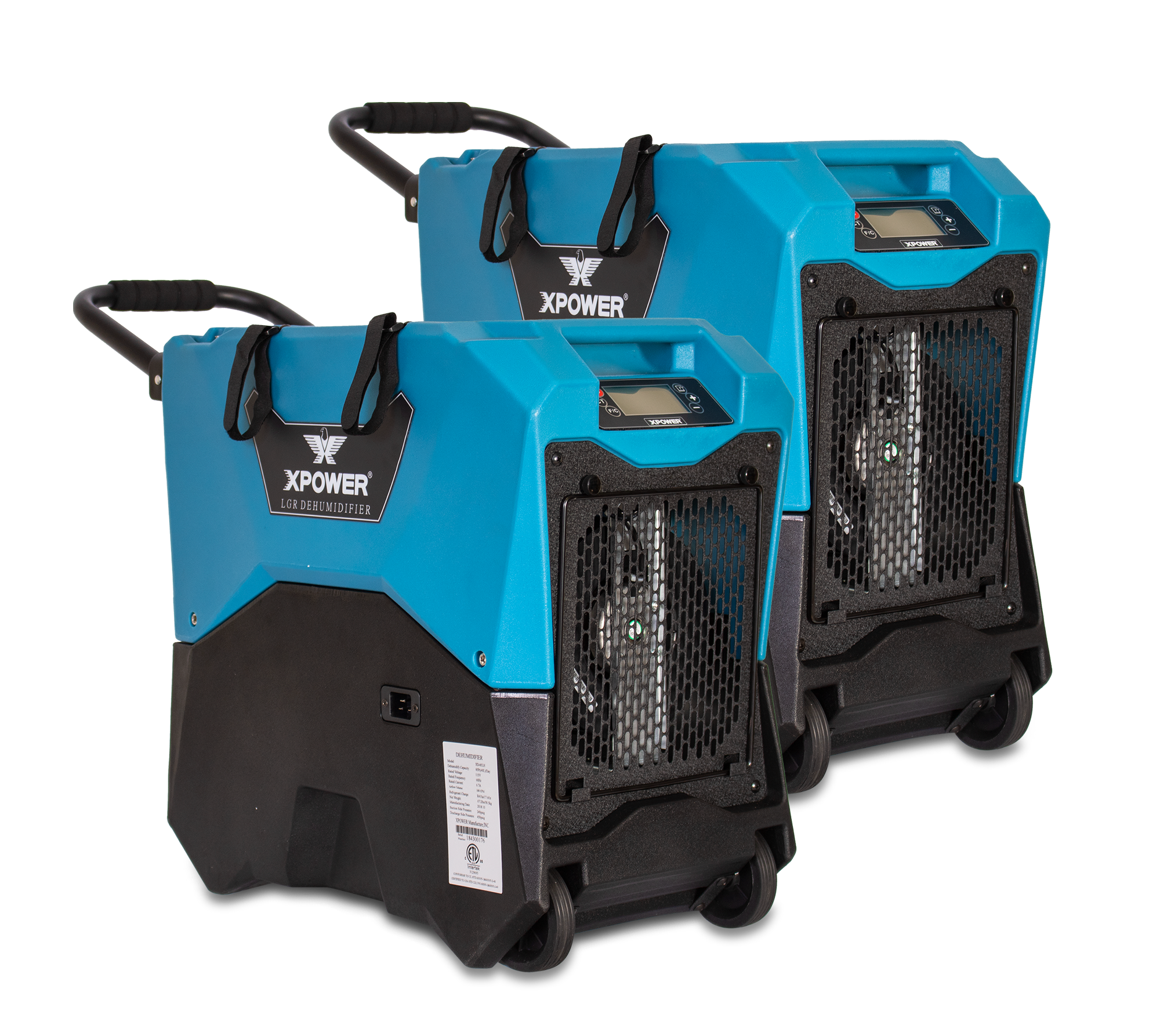 LGR DEHUMIDIFIERS – DEHUMIDIFICATION
The process in which airborne water vapor is removed with a dehumidifier. XPOWER LGR Dehumidifiers, unlike conventional dehumidifiers, have the technology and capability to remove airborne moisture so that relative humidity levels may be reduced to 30% and lower. This in turn, inhibits the possibility of a mold outbreak as the condition will not ideal for them to flourish.
SEE PRODUCTS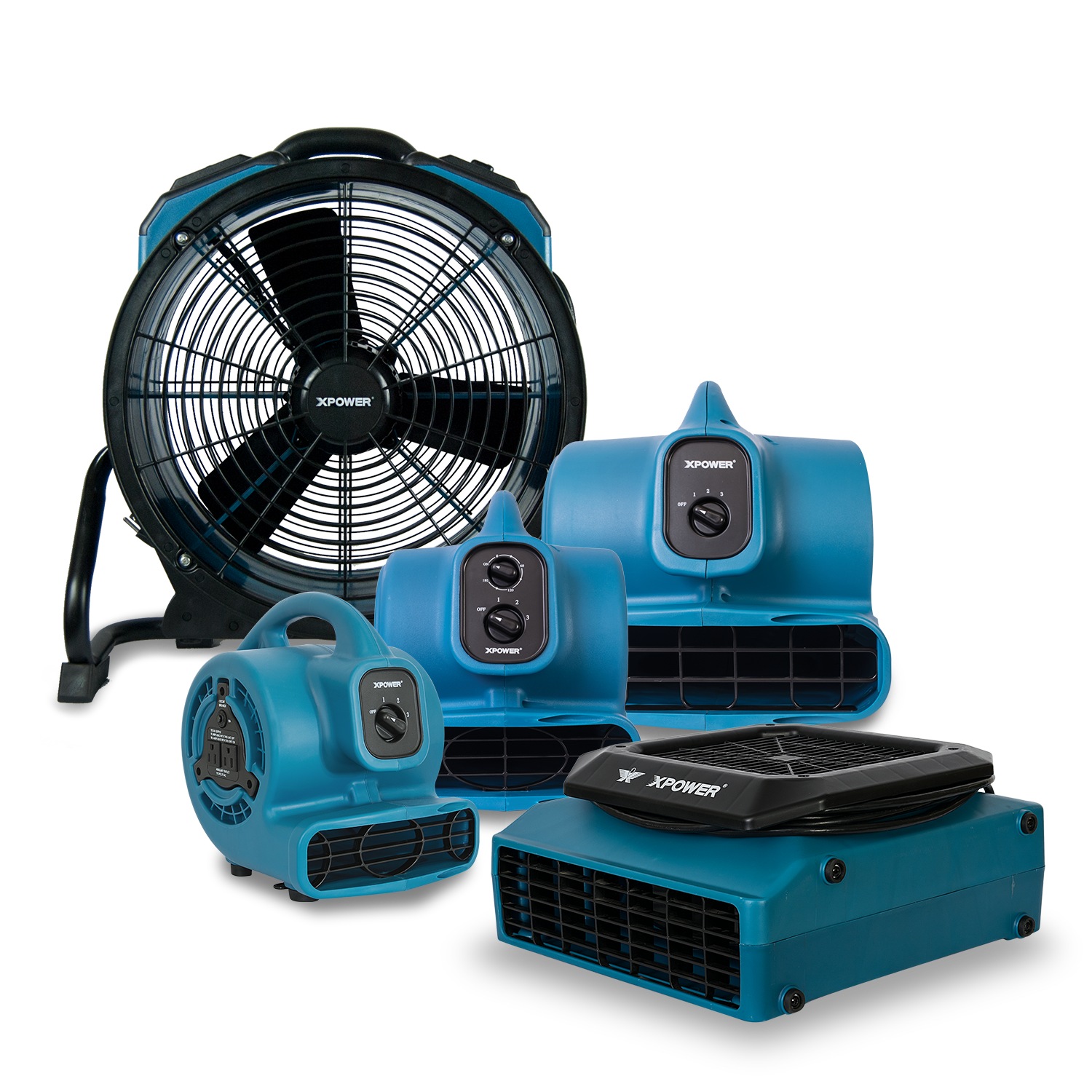 AIR MOVERS – EVAPORATION
The process in which liquid moisture resides in walls, ceilings, furniture, and floor sub-surfaces is turned into vapor caused by XPOWER centrifugal air overs, axial fans, and low profile fans. Once made airborne, the dehumidification process can continue.
SEE PRODUCTS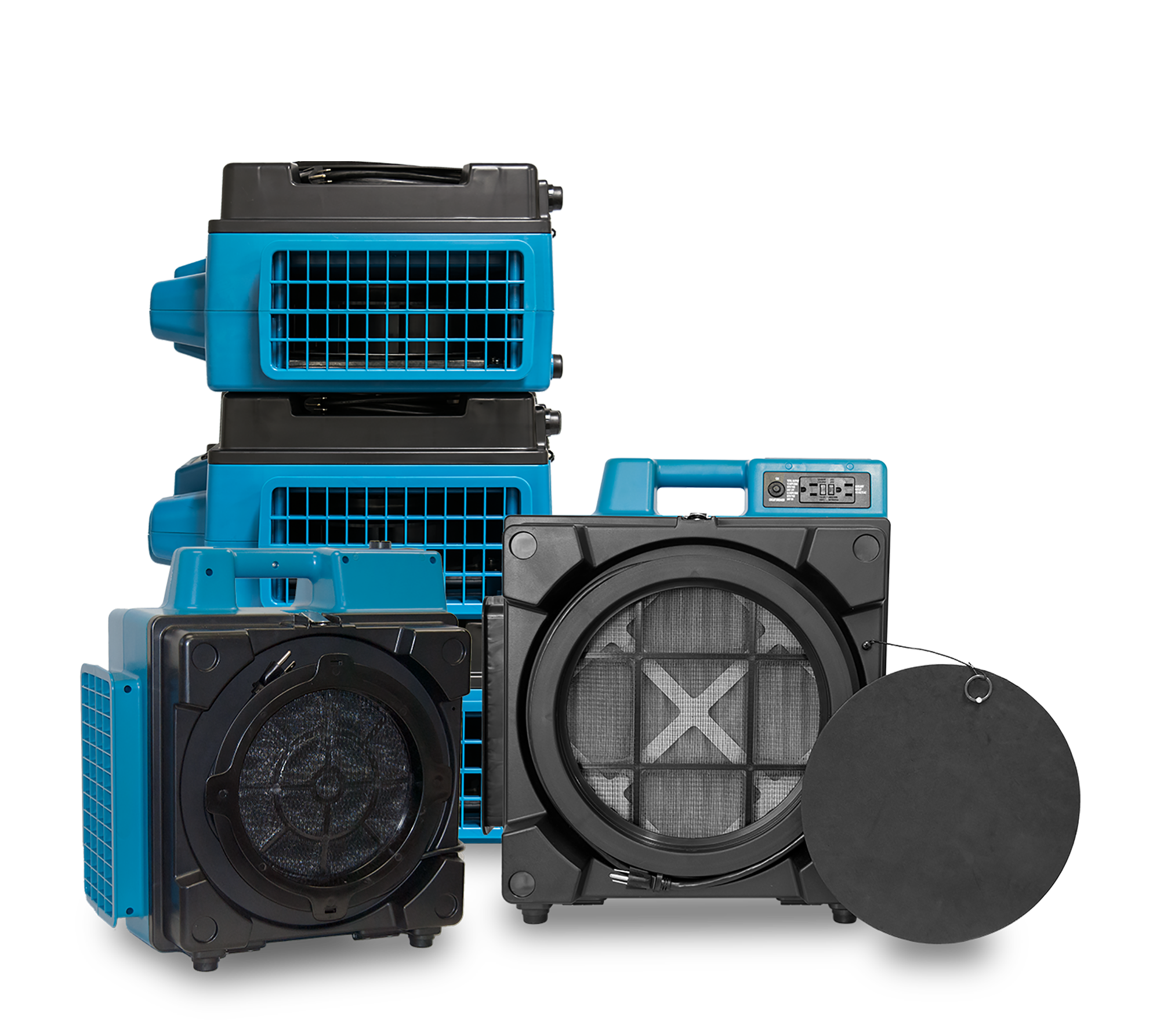 AIR SCRUBBERS – PURIFICATION
The air purification process is when 99.97% of large and micro particulates, as small as 3 microns, are removed utilizing commercial grade air scrubbers equipped with HEPA Media Filters. Capturing these contaminants and micro-particulates, to include mold spores and other allergens, is essential to preserve respiratory health as well as preventing any further structure damage.
SEE PRODUCTS